Battery Operated Beacon Light
No more compromising when it comes to lighting without power…
Just because you are working a remote location, are in a job site without power, or have to enter a tight space where cords could be dangerous, it shouldn't mean that you have to compromise on lighting your work area.
The battery-powered Beacon Light changes the game completely. Using the newest LED technology, the 40W battery-powered Beacon Light puts out the same amount of usable light on your work site as a 500W quartz halogen, without needing to be plugged in. You no longer have to try to work on a remote site using flashlights that don't provide enough light.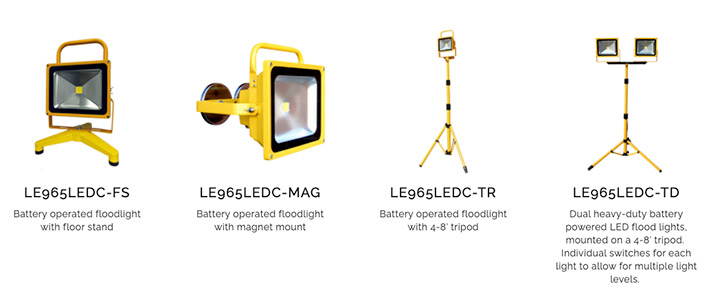 Ideal for emergency services and first responders, the battery powered Beacon Light is a truly bright floodlight that will illuminate an entire scene, unlike many other portable LED lights. It's easy to see how it would perform by looking at what a traditional halogen light can do for your scene lighting. The Beacon Light performs at the same level, but it doesn't require bulbs or a power cord, and it doesn't generate any dangerous heat.
The battery-powered Beacon Light generates light via a 40W LED integrated chip, which is solid-state construction and can therefore endure shocks, vibrations, and rough handling without breaking the LEDs. Also, the Beacon Light is cool running and safe to touch even when left operating for hours and days on end.
Work for up to 26 hours on a single charge. Truly a bright remote area light.