THE MODULAR LED JOBSITE LIGHT
The revolutionary Beacon360 Spark is ideal for lighting up small rooms, stairwells, and corridors. The innovative plug and play daisy-chain system make installation and removal easier than ever. Each daisy-chain cord includes a triple-tap connector, allowing for custom patterns of lights to be created. Traditional stringlights are bulky, cumbersome to install, difficult to salvage – and finally a thing of the past!
Designed to exceed even military grade drop test requirements, the Beacon360 Spark is a tough light that can be used again and again on multiple projects. No longer will you have to go through the expensive and wasteful process of buying new stringlights for every job, only to cut them down and throw them out afterwards.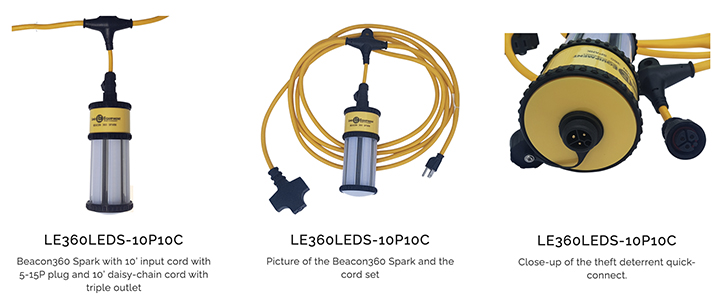 Part of the award-winning LED Jobsite system, the Beacon360 Spark can be used in combination with other Lind Equipment LED Jobsite lights to ensure your project has the most cost-effective and efficient temporary lighting possible.