TREND NETWORKS
TREND Networks is the new name for the leading manufacturer of dependable data cable, network, and CCTV test equipment formerly known as IDEAL Networks.
COPPER INSTALLATION
LanTEK IV – The future of copper and fiber cable certification.
R163000 – 500MHz Cable Certifier
R163001 – 3000MHz Cable Certifier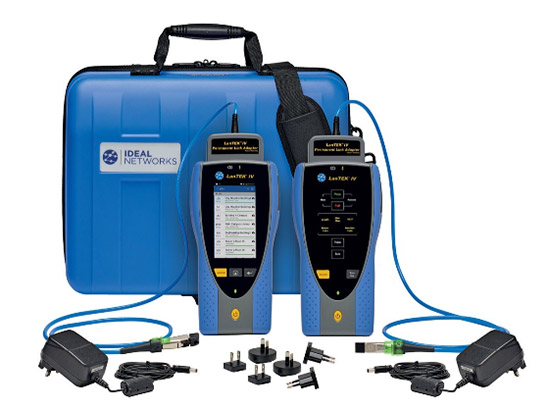 7 second test time for Cat 6A
Unique VisiLINQ™ permanent link adapters
Certifies up to Cat 8 standards
Measures TCL and Resistance Unbalance
Pre-configuration eliminates setup errors
Sapphire Care Plan minimizes costs
R158000 – VDV II
R158000 – VDV II Plus
R158000 – VDV II Pro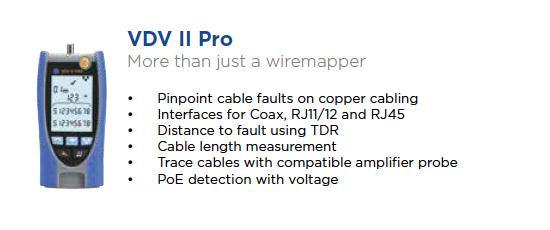 R156006 – SignalTEK CT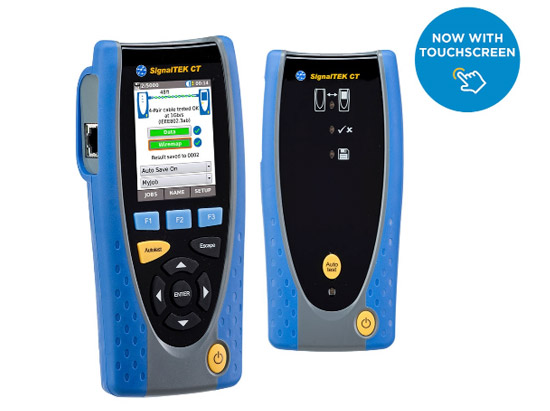 Now includes a touchscreen
Advanced wiremapping with TDR fault location
Gigabit performance test to the IEEE802.3ab Ethernet standard
Automatic generation of PDF reports
Report upload to USB memory stick without a PC
FIBER INSTALLATION KITS
R164008 – MM LED Kit
R164009 – SM Laser Kit
R164010 – MM LED & SM Laser Kit

NETWORK TROUBLE SHOOTERS
R157000 – SignalTEK 10G CT
R157000 – SignalTEK 10G FT
R157000 – SignalTEK 10G NT
R157000 – SignalTEK 10G Pro
10G Ethernet troubleshooter and bandwidth tester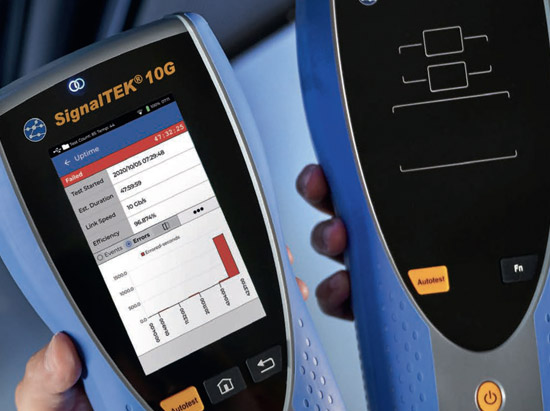 SignalTEK 10G has built-in Wi-Fi connectivity to connect seamlessly to the free AnyWARE Cloud test management system. AnyWARE Cloud offers pre-configuration to eliminate errors on-site, label printer connectivity to save time and "proof of performance" PDF reports for the clients.
SignalTEK 10G will measure the maximum bandwidth available of the network, identify bottlenecks and discover opportunities to increase bandwidth without replacing expensive data cabling.
Use SignalTEK 10G to verify what the data cabling will support (up to 10Gb/s) before spending money on new Multi-Gigabit switches delivering 2.5/5/10Gb/s speeds. Use the SignalTEK 10G again following the upgrade to prove performance to the client with the "proof of performance" PDF reports.
R156005 – SignalTEK NT Network Transmission Tester with Touchscreen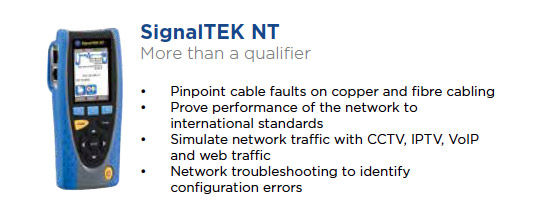 Now includes a touchscreen
Gigabit performance testing on passive cabling and active networks
Generates PDF test reports to IEEE 802.3ab standard
Simulates VoIP/CCTV/Web/IP video network traffic
Tests connection speed, port ID, ping, traceroute, IPv4/IPv6
Supports IDEAL AnyWARE™ App
R150001 – LanXPLORER Pro In-line Network Troubleshooter with Touchscreen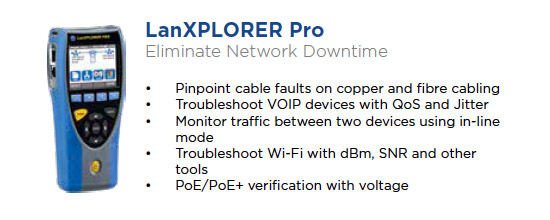 Now includes a 5GHz band Wi-Fi antenna
Monitor total network bandwidth throughput
Voice over IP (VoIP) QoS testing
Identifies the source of network conflicts (copper)
Identify MAC and IP address devices on the network
CCTV SECURITY TESTING
R171000 – SecuriTEST IP CCTV Tester – IP Digital/HD Coax/Analog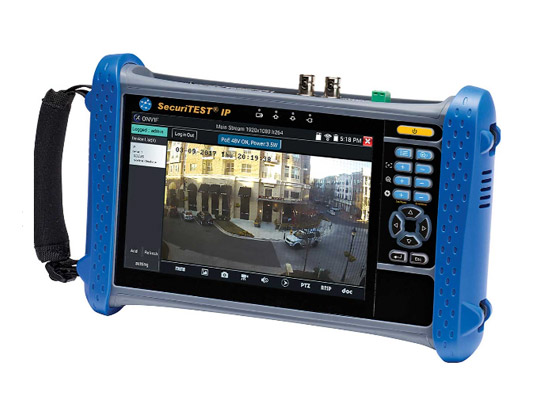 Connect to various cameras using RJ45, Wi-Fi, or BNC ports
Power the camera with 12V from the Li-Ion battery or PoE/PoE+
Faster camera login using the unique QuickIP™ function
Comprehensive camera setup with aim, focus, PTZ, presets, and network settings
Provide proof of installation with PDF reports that show camera parameters and multiple video screen-shots
Eliminate guesswork with data cable and network troubleshooting tools
POWER OVER ETHERNET
R158004 – PoE Pro Data Cable and PoE Verifier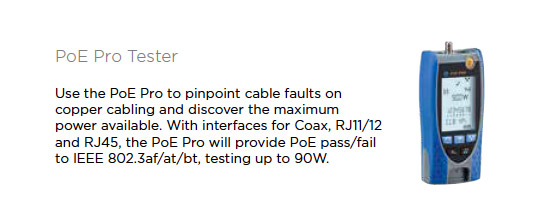 No more trial and error
Supports PoE up to 90W (PoE++)
Identifies the powered pairs
Verify the PoE installation
Provide a Pass/Fail indication
Also includes cables testing features of the VDV II Pro
INDUSTRIAL ETHERNET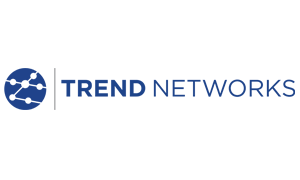 Data Comm (Copper & Fiber), Cable Testers & Certifiers, Transmission and Network Testers, CCTV Tester