Can-Snap Non-Metallic Connectors
Ideal Industries is proud to announce their Can-Snap™ Non-Metallic Connectors.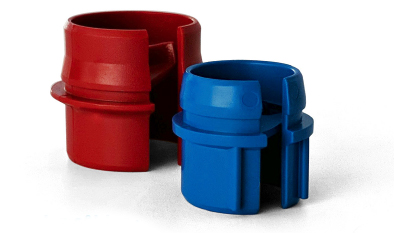 Can-Snap can be installed quickly and easily, without the use of tools, securing cable in place and providing superior protection from damage that can be caused by rough knock-out edges.
PRODUCT FACTS:
Designed to secure and protect cable from rough knock-out edges
Available in 1/2" and 3/4" sizes
The 1/2" connector has been colour-matched to Canada's Greatest
Wire Connector, Can-Twist, and the 3/4" is red for quick identification
Can-Snap require no tools, and are quick and easy to install
The 1/2″ size is CSA certified and UL Listed / The 3/4″ size is CSA certified
PACKAGING:
Can-Snap are conveniently packaged in jars of 50, 125, and 250 (blue) and 50 (red).