Drill Powered Cable Cutters
IDEAL offers a variety of reliable cable cutters including the innovative PowerBlade™ series of cutters which fit into most standard drills; our designs are made so you can cut wire fast and easy. Cut copper and aluminum cable from 750 MCM up to 1250 MCM. Cut ACR up to 3/4″.
Chucked into virtually any drill these robust cutters save time and money for utilities and commercial electricians.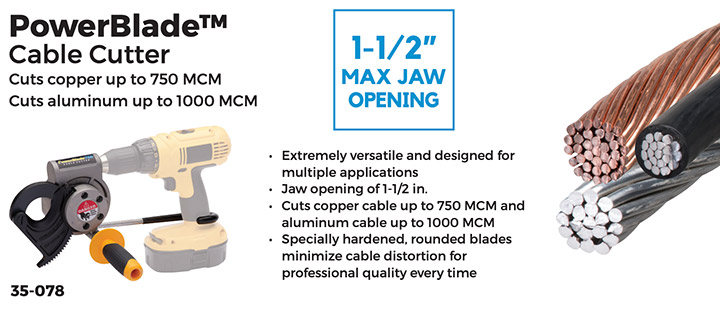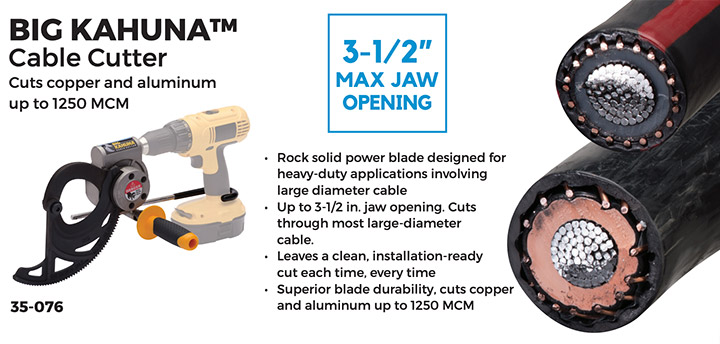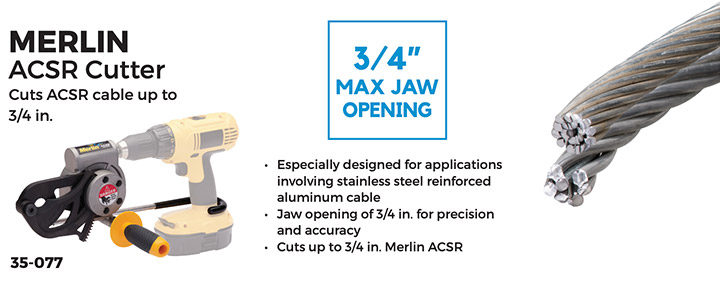 PowerBlade™, BIG KAHUNA™, and MERLIN™ cable cutters will attach to most cordless or corded drills (12V minimum).