Eaton's Wiring Devices AL Series Dimmers
Eaton's Wiring Devices AL series dimmers offer a versatile option for any dimming application – fine-tune the dimming performance to match your exact needs and change colors as needed to suit any décor.
Eaton's AL series dimmers offer flexibility in design with the latest dimming technology
Colour Flexibility
Color change kits come with three color faceplates, offering design flexibility within one product. Select models are available in 4 different color combination packs.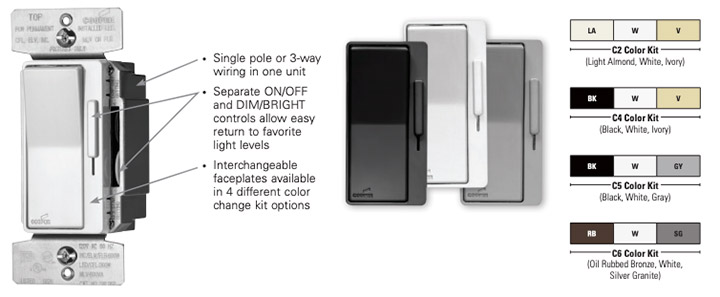 Enjoy flexibility and optimal dimming performance with a variety of light sources and functionality.