LED Slimfit, Black & White Downlights
SATCO|NUVO's LED T5 Slimfit Downlights with remote driver are among the most versatile lighting fixtures on the market. Personalize any space from kitchens, dens and offices to theater rooms and hotels with 90 CRI warm to cool dimmable light.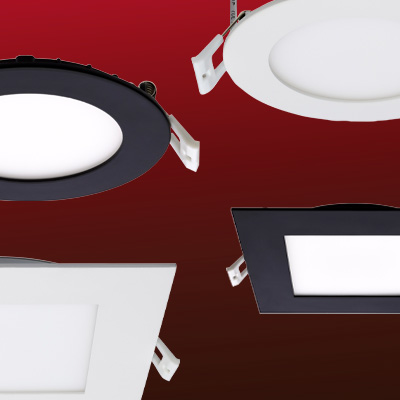 The Choice is Yours
A variety of 4", 6", and 8" flat lens round and square trims with black or white finish offer an easy way to incorporate upgraded LED lighting into any environment.
ColorQuick Technology
Choose from 2700K/3000K/3500K/4000K/5000K color temperatures at installation to customize the environment of offices, hospitals, retail, warehouses and more from warm white to cool white light.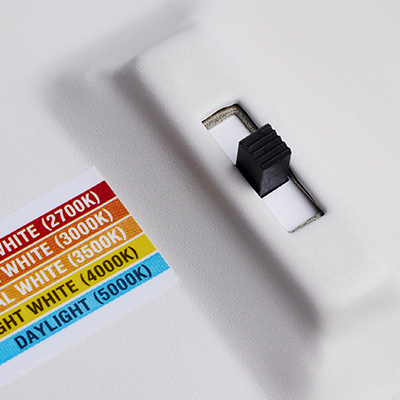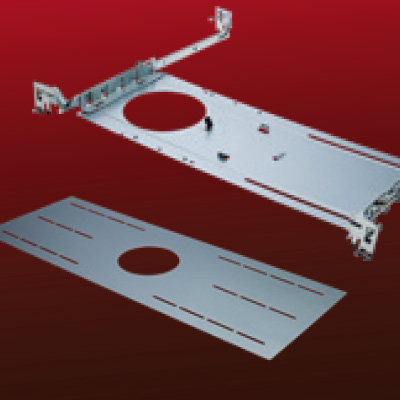 Make Installation Even Easier
Accessories are available for every installation situation. Mounting plates for new construction, goof rings, emergency drivers, extension cables are offered to ensure excellent fit and enhance the overall functionality.
Save More than Utility Costs
Select downlight models are DLC listed and qualify for rebates from your local utility provider. Check our Rebate Finder to see if rebates are available in your market