Designed to deliver impressive brightness, LED High Lumen PL lamps outshine traditional fluorescent lamps. Three LED models replace higher wattage 26W, 32W, and 42W fluorescents for excellent energy savings and with the G24d pin base they allow for a hassle-free upgrade. The 300° beam angle ensures uniform illumination and uniform coverage of hospitality, retail and office spaces.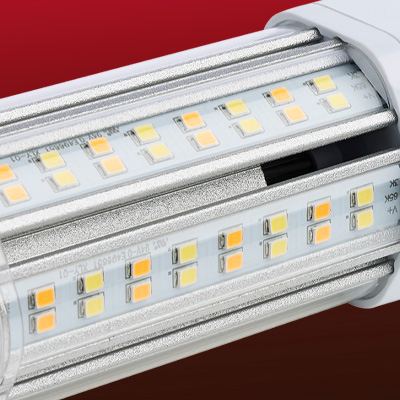 Optimal Performance
Engineered with an integrated passive cooling heatsink to operate in extreme temperatures these lamps maintain functional integrity in enclosed fixtures. The damp location rating offers performance assurance even in humid applications.
ColorQuick Technology
Choose from 3000K/3500K/4000K/5000K/6500K color temperatures at installation to customize the environment of living spaces, offices, hospitals, and more from warm white to cool white light.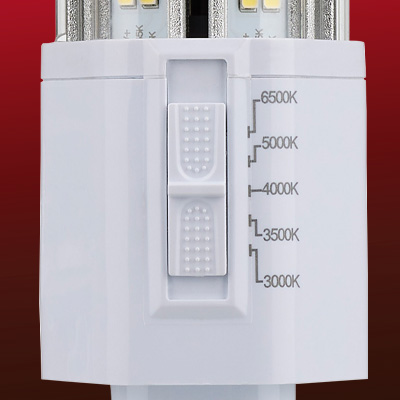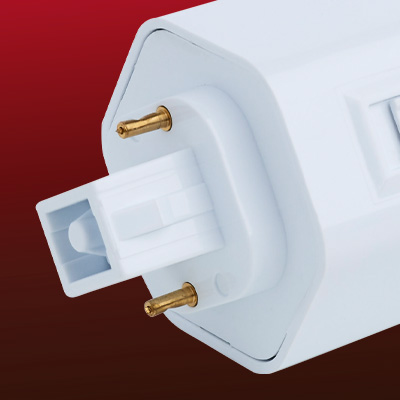 Compatibility
Dual voltage 120V/277V, type B ballast bypass configuration and universal operating position make this lamp the choice to easily replace existing pin-based lamps in a variety of applications.