Panel Builders & Pre-Fab Supplies
Did you know that IDEAL makes a wide range of supplies suited to the panel building and pre-fab sectors?
You can find more information on IDEAL's Pre-Fab offering by visiting their website and requesting a catalogue, or by contacting us directly. We have copies in the office and would be more than happy to assist with any questions you might have.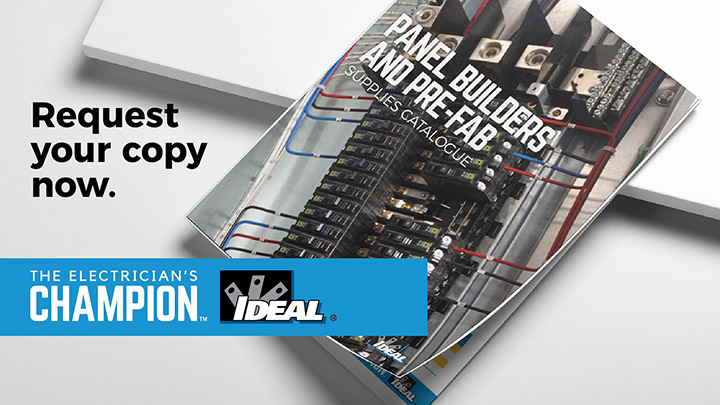 Products are readily available from your local electrical distributor.