Network Reporting and IDEAL AnyWARE Cloud
Recently I put our SignalTEK CT to work at a new basement renovation. My job was to finish up the data ends on the Cat 6 cabling and make sure they were all wired and working properly.
The SignalTEK CT sends actual gigabit Ethernet data along the cable and returns a pass/fail response to the installer. This made it really easy to match each data end to the proper wall drops and confirm my ends we wire-mapped to the proper standard.
In the end, I was able to make use of the SignalTEK's built-in reporting functionality to confirm each drop was working and provide a copy to the homeowner. The summary page of each report can be customized to include your company logo and operator details.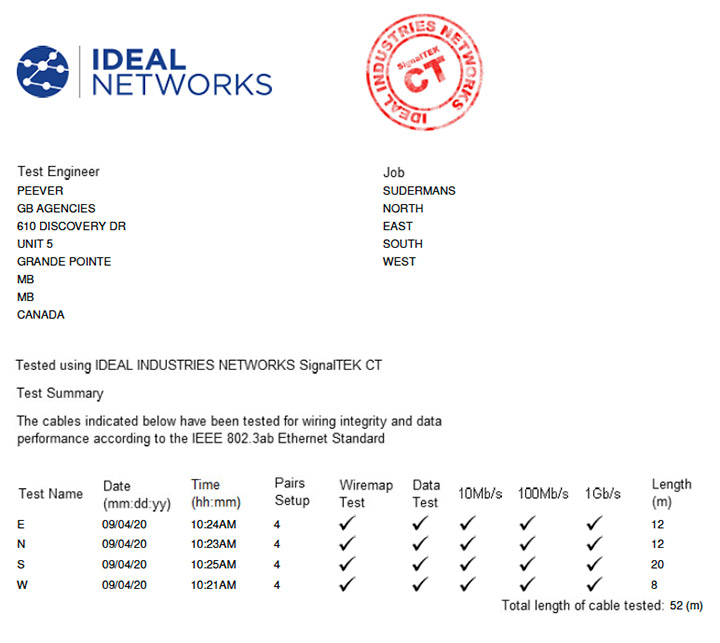 In my case reporting wasn't a requirement of the job but on many job sites reporting is essential. In some cases network certification is a must to qualify for warranty and built in reporting can save time and money.
In addition to .pdf reporting, many of our devices can save and share test reports using the IDEAL AnyWARE App. Log in and view all your jobs in one and place and be able to share reports via email or with your team of installers.
Learn more about our devices that offer built in reporting.